Audrey Hepburn once said, "Everything I learned, I learned from the movies." For Brevard, the Co-Ed Theater has been the city's place of learning, fun, and community since it was built in 1939. Its distinctive Art Moderne style is reminiscent of Hollywood's Golden Age.
Frank and Verne Clement were a prominent father-son pair in Brevard in the early twentieth century. Before there was a movie theater in the city, Frank ran the Brevard Amusement Company to show movies with his moving picture machine. These shows included singing, dancing, musical comedies, and more, all to the delight of the community which looked forward to new showings, especially in hard times. As actual movie theaters grew in popularity, Frank and Verne established the Clemson Theater in 1929. Later, they tore down a hardware store and built the Co-Ed Theater to the Clemson's right. These theaters operated simultaneously until 1956, when the Clemson closed.
The Clemson theater was torn down in the 1990s, but the Co-Ed continues today. The noteworthy bright red ticket stand at the Co-Ed was originally from the Clemson.  The Co-Ed Theater shows new releases and popular films, along with hosting themed events and premieres.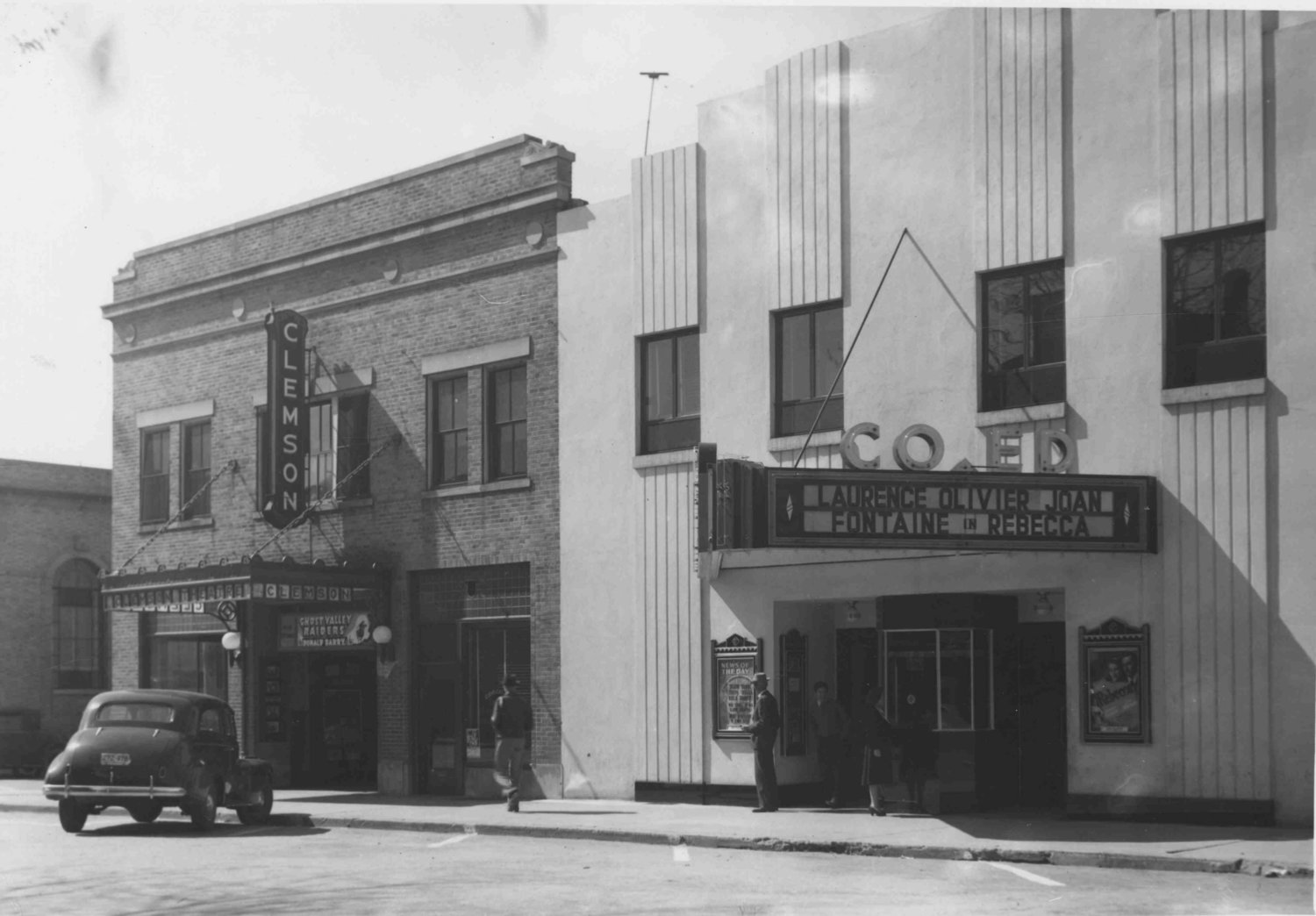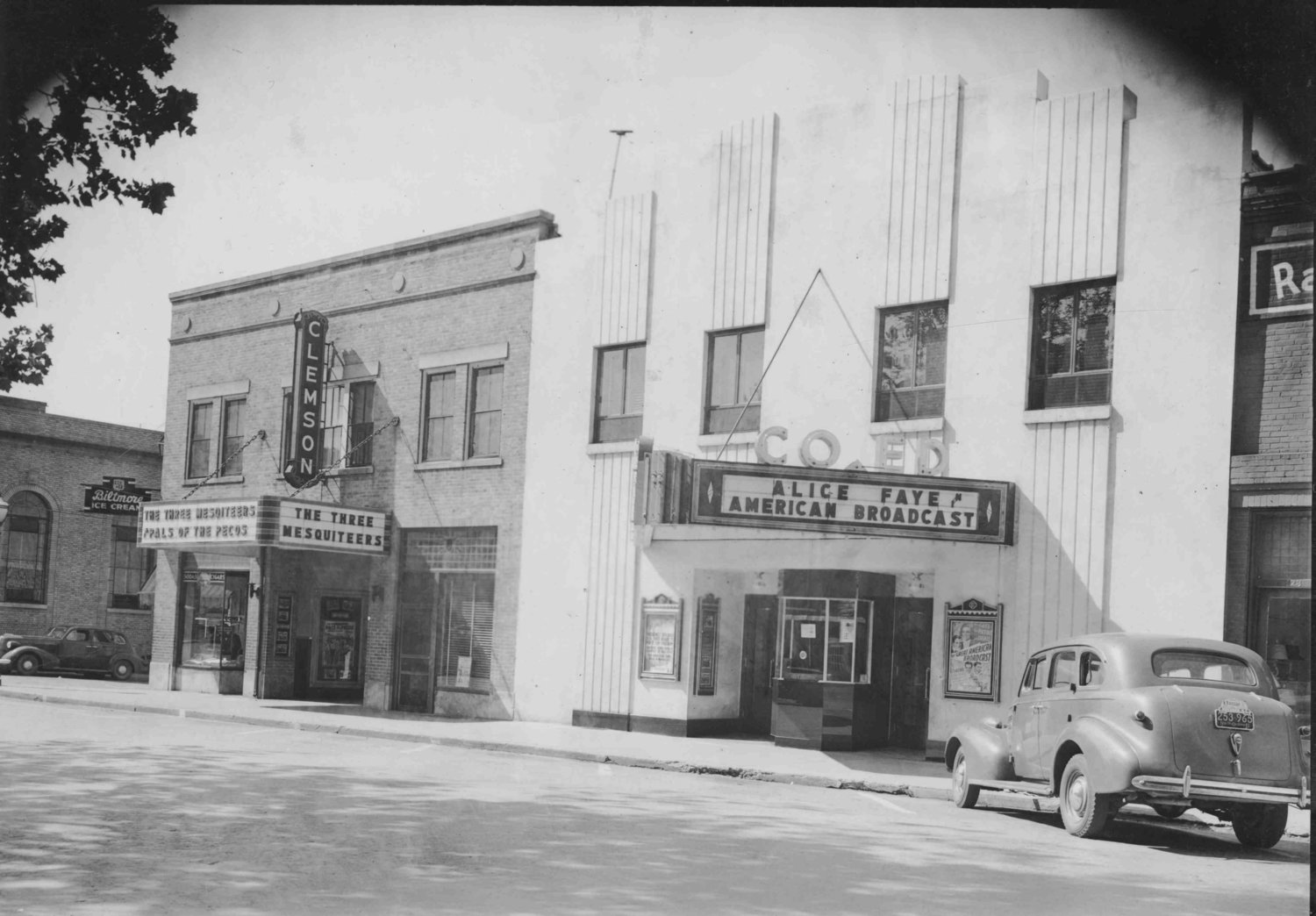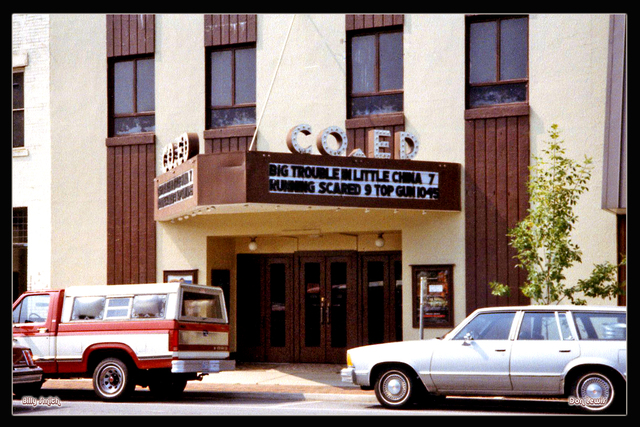 FIND THE CO-ED THEATER
KEY FACTS
Builder: Six Associates, H.G. Stilwell
Owner: Frank and Verne Clement
Year: 1939
Architectural style: Art Moderne
Address: 79 W Main Street, Brevard, NC 28712
 
SHARE YOUR STORY
Do you have a memory of the Co-Ed Theater? Share it with us!
Email Kalen Lawson to share your story.
 
Partners
Presented in partnership with...