Imagine what a more empathetic and compassionate community might look like.
Project Empathy exists to:
Respect our differences and support ways to build bridges to connect us
Promote opportunities for sharing life experiences and perspectives and celebrating our uniqueness
Be a model of inclusivity
Understand our shared humanity and work toward a greater sense of belonging and respect
Raise community awareness and understanding of empathy
Encourage collaboration, innovation and problem-solving
Foster and promote opportunities for educational and occupational enrichment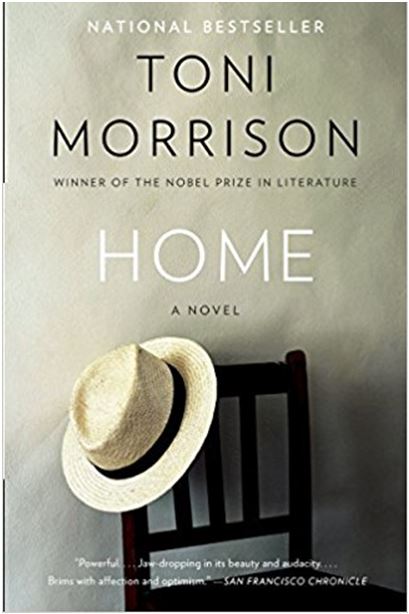 Join educator Bill Moore on August 14, 21 and 28, 2018, for an opportunity to seek increased inter-racial and inter-gender understanding through a shared reading experience.  Bill's suggestion is that, for African-Americans, this brilliantly artistic but often emotionally wrenching story will encourage a sense of community heritage, strength, and values; for non-African-Americans, it may open a possibility for something like empathy with unfamiliar experiences of African-Americans, even if those readers' lives have led to few direct involvements outside their own communities.  The course is free and held at the Lutheran Church of the Good Shepherd in Brevard, NC.  Bill can be contacted at srwhmoore@comporium.net or 828-384-0526 or 828-877-6621
---

Brevard Music Center is proud to be participating in the Project Empathy "Voices of Justice Program" this coming summer. Bernstein's career was completely interwoven with a fight for social justice. Read more: https://psmag.com/social-justice/somewhere-a-place-for-us
---
Voices of Justice Series, Summer 2018
---
---
TIME TO TALK EVENT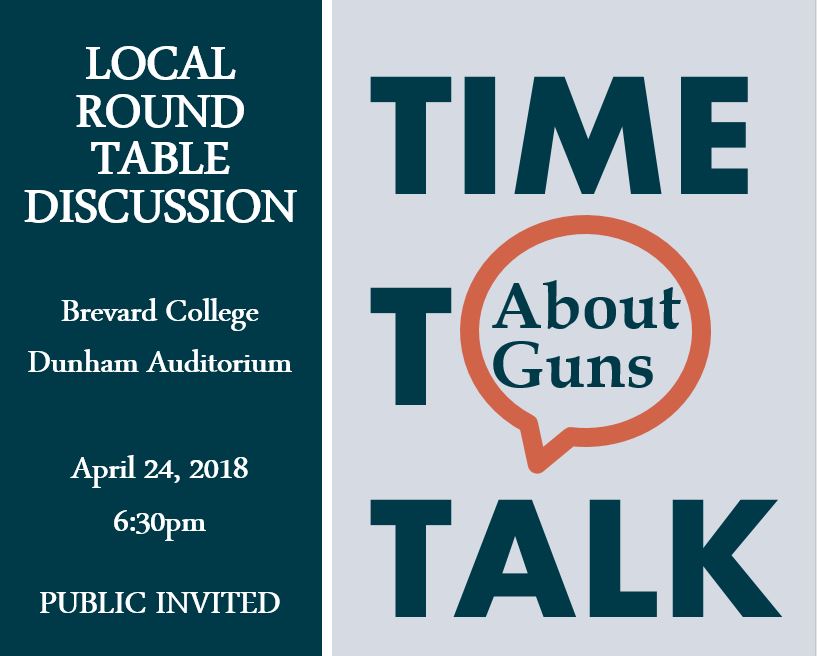 Time To Talk: About Guns Handout
Time To Talk: About Guns Event Audio Recording
DISCUSSIONS SURROUNDING EMPATHY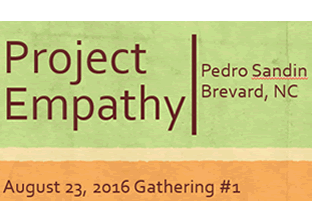 Click HERE to read the compilation of dialogue that followed the essay.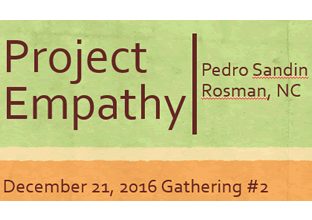 Pedro shared this essay in Rosman on December 1, 2016. Click HERE to read a compilation of that evening's roundtable discussions.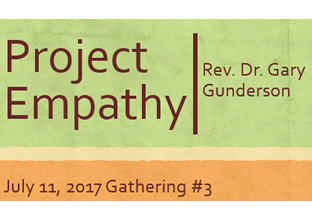 EXPLORE EMPATHY
JOIN THE CONVERSATION
The Transylvania County Planning & Community Development Department is pleased to support citizen-led Project Empathy and post their information to this website.