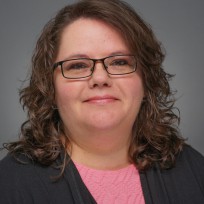 BIOGRAPHY
Fisher is a native of Transylvania County and a 1991 graduate of Rosman High School. She graduated from Blue Ridge Community College in 2015 with an Associate of Arts degree. She is married to Transylvania County native Kevin Fisher and they have three children; Brooke, Megan, and John. She resides in Lake Toxaway and is a member, treasurer, and Sunday school teacher at Oak Grove Baptist Church. In her spare time, she enjoys spending time with her family.
Tracie Fisher has worked at the Transylvania County Election Center since January 1994 and served as the Director since May 2015. Prior to her career in elections, she worked for two years with Kmart Corporation as a Divisional Manager for the Fashions Department at the Brevard location.
As Transylvania County Elections Director, she oversees all federal, state, and local elections. In her tenure, the elections office has relocated polling locations, consolidated precincts, completed a congressional redistricting project, resurveyed all the precinct lines, implemented GIS mapping in conjunction with a new 911 addressing system, introduced two new voting systems, served as a pilot county for the development of the NC State Elections Information Management System, and designed the new Election Center.
Tracie is a 2016 graduate of the National Election Center's professional education program as a Certified Elections/Registration Administrator, a 2015 graduate of VISION Transylvania, is certified by the NC State Board of Elections as an Elections Administrator since 1996, she serves on the Personnel Committee for the NC Directors of Elections Association, is a member of the NC State Board of Elections Information Management System Development Team for District 1, and serves on a focus group for the NC State Board of Elections software redesign project.
Q & A
Q: What are your job duties for Transylvania County? 
Administers the functions of the office of the Board of Elections, including the voter registration processes, maintenance of the voter registration records, the regulation of contributions and expenditures in political campaigns, and the conduct of elections, adhering to those duties delegated to the county boards of elections in NCGS 163-33;

Maintains expertise and knowledge of the State Election Information Management System (SEIMS) and ensures that the office staff has a working knowledge of SEIMS;

Complies with the educational requirements of the State Board of Elections and county government as well as participates in other educational opportunities to advance her knowledge of developments, compliance, and trends in election administration;

Maintains an effective working relationship with the public, precinct officials, the media and other employees of local, state and federal government agencies.
Q: What makes Transylvania County so special to you? 
As a native of Transylvania County I have a deep appreciation for the beautiful landscape I am lucky enough to enjoy every day and I have a sincere desire to be a part of the growth and development of the county that I want many more generations of my family to enjoy and benefit from the way that I have.
Q: In which ways do you hope to improve Transylvania County?
As the Director of Elections I would like to build upon the professional service that the voters have become accustomed to over the years through continued education of the staff and continued implementation of new technology. I want the voters of Transylvania County to always have a great voting experience.
Q: Do you have any favorite things that you like to do in Transylvania County?
I enjoy the Blue Ridge Parkway. I love to ride along the Parkway enjoying God's beautiful creation no matter what time of year it is.