ACA Health Care Enrollment Ends Dec. 15!
No automatic renewal. You MUST Re-enroll.
What you need to know:
The Affordable Care Act is still fully in place, including subsidies. It is still the law. The law has not been repealed.

Enrollment time is much shorter and ends Dec. 15.

Government financial assistance is still available. There have been no changes to the current subsidies. Last year, 9 out of 10 people qualified for financial assistance.
You can register through the government website: healthcare.gov, but be aware that the website will be closed for "maintenance" on most Sundays during the enrollment period.
Questions? Call Pisgah Legal Services, 828 210-3404 or make an appointment online at http://www.pisgahlegal.org/free-legal-assistance/aca/.
Want help? Meet with health care navigators Saturday, Dec. 8  from 9 a.m. to 4 p.m. at the Unitarian Church, 24 Varsity St.,  Brevard. Walk-ins welcome.
---
Imagine what a more empathetic and compassionate community might look like.
Project Empathy exists to:
Respect our differences and support ways to build bridges to connect us
Promote opportunities for sharing life experiences and perspectives and celebrating our uniqueness
Be a model of inclusivity
Understand our shared humanity and work toward a greater sense of belonging and respect
Raise community awareness and understanding of empathy
Encourage collaboration, innovation and problem-solving
Foster and promote opportunities for educational and occupational enrichment
Youth Leadership Dinner
In September 2018, Project Empathy partnered with about 20 community leaders and Transylvania County Schools to host a dinner for nearly 50 Transylvania County youth from Davidson River High School, Rosman High School and Brevard High School.  The program at Gwynn Valley Camp was led by Ali Lien and catered by Lola's Old Hickory House.
Study of Toni Morrison's Novel, HOME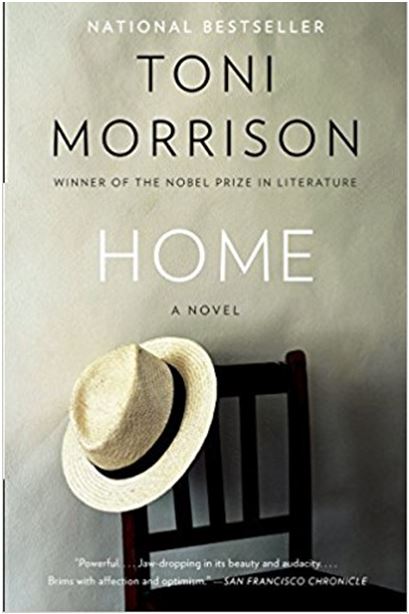 Educator Bill Moore led a group in August 2018, to seek increased inter-racial and inter-gender understanding through a shared reading experience.  Bill's suggestion is that, for African-Americans, this brilliantly artistic but often emotionally wrenching story will encourage a sense of community heritage, strength, and values; for non-African-Americans, it may open a possibility for something like empathy with unfamiliar experiences of African-Americans, even if those readers' lives have led to few direct involvements outside their own communities.  The course was free and held at the Lutheran Church of the Good Shepherd in Brevard, NC.  
---
Voices of Justice Series, Summer 2018
Brevard Music Center participated in the Project Empathy "Voices of Justice Program" in the Summer of 2018. Bernstein's career was completely interwoven with a fight for social justice. Read more: https://psmag.com/social-justice/somewhere-a-place-for-us
TIME TO TALK EVENT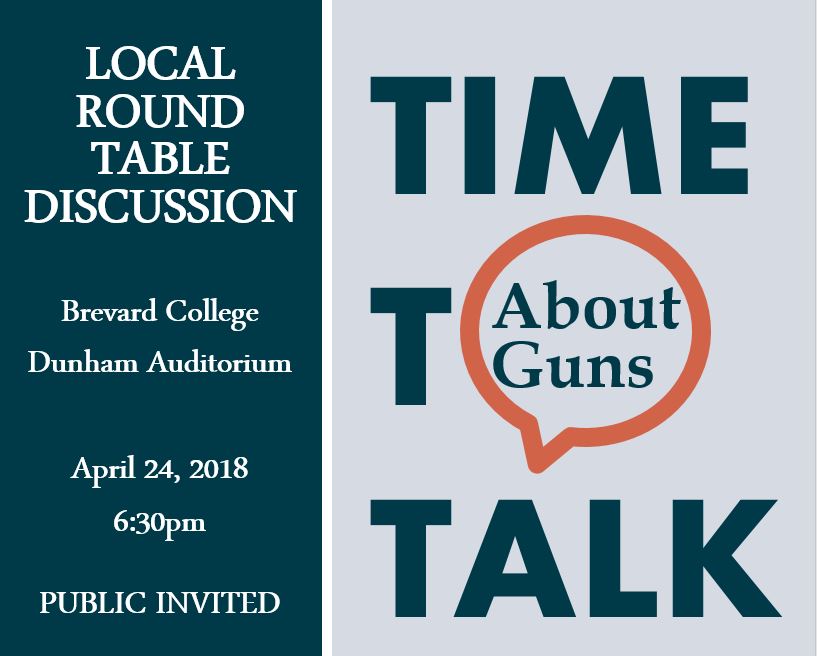 Time To Talk: About Guns Handout
Time To Talk: About Guns Event Audio Recording
DISCUSSIONS SURROUNDING EMPATHY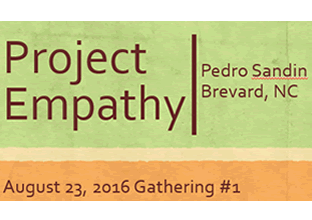 Click HERE to read the compilation of dialogue that followed the essay.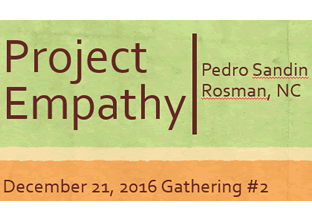 Pedro shared this essay in Rosman on December 1, 2016. Click HERE to read a compilation of that evening's roundtable discussions.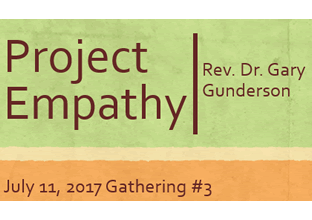 EXPLORE EMPATHY
JOIN THE CONVERSATION
The Transylvania County Planning & Community Development Department is pleased to support citizen-led Project Empathy and post their information to this website.