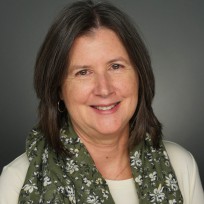 BIOGRAPHY
Ann graduated from Coffee High School in Florence, Alabama. She attended University of Tennessee taking additional Special Education and Child Psychology classes before graduating with a Degree in Human Services.
She began her career working with children in 1976. She served as a Teacher and a Director at Presbyterian pre-school. She also was a Director in Ashe County, and was the Family Support and Family literacy Director for the Smart Start program. She also spent some time as a GED teacher.
She is married with 3 children.
Q & A
Q: What are your job duties for Transylvania County? 
Insure that Transylvania County Operates and maintains a high quality of early childcare for all children.
Q: What makes Transylvania County so special to you? 
Transylvania County is special to me because of the caring people in this area; we are blessed to live here.
Q: In which ways do you hope to improve Transylvania County? 
By continuing to do a good job for the citizens of Transylvania County.
Q: Do you have any favorite things that you like to do in Transylvania County? 
I like any kind of Outdoor Activities.