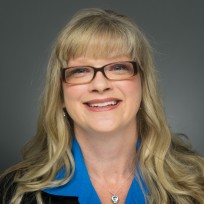 BIOGRAPHY
April Alm began her new role as Transportation Coordinator in September 2017. She has previously served Transylvania County in Planning and Finance. She also served as Assistant Director of Business Operations for Brevard College for 7 years. April has a Bachelor of Science in Business Administration with a concentration in Computer Information Systems. She has over 20 years of experience in administration and information technology. She also earned a two year degree in Advertising Graphic Design in 2006. April currently resides in Lake Toxaway near family.
Q & A
Q: What are your job duties for Transylvania County?
Administer and coordinate public and community transportation services for Transylvania County through professional planning, research and analysis.
Q: What makes Transylvania County so special to you? 
First and foremost, Transylvania County is home. Living in other cities in North Carolina, I always felt the pull to move back. .
Q: In which ways do you hope to improve Transylvania County?
By improving our service and delivery, I hope to achieve higher levels of quality of service
Q: Do you have any favorite things that you like to do in Transylvania County?
I love to explore through driving and always go for the road less traveled.