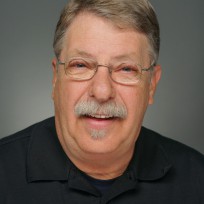 BIOGRAPHY
Attended Brevard High School in Brevard, NC. After High School attended First Coast Institute of Technology in St. Augustine, Florida. Has been in the IT field for 30 years. Worked in the private sector as Service Manager, System Administrator, Network Engineer, Sales and Project Manager. Various Networking and Hardware certifications including Cisco, Microsoft, Novell, Unix. Married for 41 years with 2 children and 4 grandchildren.
Q & A
Q: What do you do and what are your job duties for Transylvania County?
The IT department is responsible for all computer hardware,software, and networking support for the county. In addition we also support all internet connections, firewall, network security, user support, phone support, technology purchasing, and the county web site.
Q: What makes Transylvania County special to you?
I think it is a beautiful part of the world.
Q: In which ways do you hope to improve Transylvania County?
By continuing to provide a high level of support to the employees of Transylvania County so we can continue to serve the citizens.
Q: Do you have any favorite things that you like to do in Transylvania County?
Hiking, Fishing, Golf.