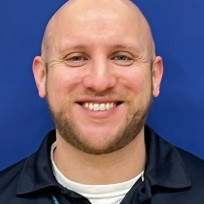 BIOGRAPHY
Jared came to Transylvania County Parks and Recreation in 2015 with 5 years of experience all within North Carolina serving in the City of Kannapolis and Mecklenburg County.
Mull is a native of Transylvania County graduating from Brevard High School.  He attended Southern Wesleyan University where he received his Bachelors in Recreation in 2008. He continued his education at High Point University and received a Master's in Sports Studies / Recreation Management in 2010. 
Through the North Carolina Recreation and Parks Association (NCRPA), Jared has received certifications such as Certified Park & Recreation Professional and was named the NCRPA Young Professional of the Year in 2014 and selected to be a Presenter at the 2018 NCRPA Programmer's Summit.
Jared and his wife Jennifer have a 11-month-old daughter Madelyn and a 7-year-old boxer named Max.  Mull will begin his new role immediately. 
Q & A