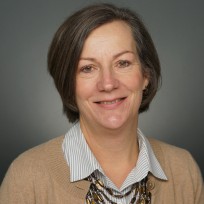 BIOGRAPHY
Page Lemel was elected in November 2012 and re-elected in November 2016.  She is a 1980 graduate of Brevard High School and a 1984 magna cum laude graduate of Duke University.  Page was an Angier Biddle Duke Scholar, and she holds a Bachelor of Science Degree in Biomedical Engineering.  She has served as a member of the Duke University Board of Trustees, a member of the Dean's Council for the Duke University School of Engineering, and a director of the Duke University Alumni Association Board of Directors.
Since her graduation from Duke, Page has worked as the President and Director of Keystone Camp, Inc., a four-generation family business in Transylvania County, and the oldest private summer camp in the Southeast of the United States.  Page is married to Dr. Mark Lemel, a surgeon with Brevard Orthopedics.  Page and Mark have three teen age children:  Catherine, Hannah and Sam.
Page is a member of St. Philip's Episcopal Church where she has served as a Lector, as a Sunday school teacher, as a member of the Finance Committee and as the Chairman of the St. Philip's Episcopal Church Foundation.  Page has been active with many civic organizations including the Transylvania County 4-H Foundation (Board Chair), the Brevard/Transylvania County Chamber of Commerce (Board Chair), and the Brevard Elementary School Organization of Parents and Teachers (President).  She currently serves as the Chairman of the Transylvania County Schools Educational Foundation, the Chairman of the Dupont State Recreational Forest Advisory Committee, and a member of the Board of Directors of SAFE. Page is also a member of the National Society of Colonial Dames in America and a sustainer member of the Junior League of Jacksonville.
Q & A
Q: What makes Transylvania County so special to you? 
Our county possesses tremendous physical beauty, many natural resources and a wealth of cultural opportunities.  However, the county is made special by its citizens.  Our county has a rich history that passes through generations of residents, and we truly care about one another.  Those who live here are invested in our community.  Our ability to come together to discuss challenges and seek solutions in a collaborative way contributes to our strength.  We all want to see Transylvania County be the very best it can be.
Q: In which ways do you hope to improve Transylvania County? 
I have discovered a real passion for the children of our county.  Our children are our future, and we all benefit when the children of our county succeed.  Our children need nurturing and support as they grow and develop, particularly in their pre-school years.  I would like our county to be known for an exceptional quality of life for our children and our families.  We should value high quality early childhood education, excellent parks and recreation facilities and programs, excellent public schools and quality health and mental health services for all.
Q: Do you have any favorite things that you like to do in Transylvania County? 
I love spending time outside, usually with my dogs by my side.  Gardening is a real passion of mine and I spend a lot of my free time digging in the dirt.  I also take pleasure in walking in the woods, either around my own property or in one of our forests or parks.  I never tire of beautiful vistas and blooming wildflowers.