The Patterson family was comprised of businessmen. Harry Patterson opened a department store in Brevard on South Broad Street in 1922. A rhyme in the Brevard Times sang,
"Patterson sure will get my trade;
To spend my dollars, I'm not afraid
For I know I'm getting the value twice,
And all his goods are clean and nice.
So come with me to fair Brevard;
You certainly won't regret it, pard.
Of all the stores I ever struck
Patterson's sure will bring you luck."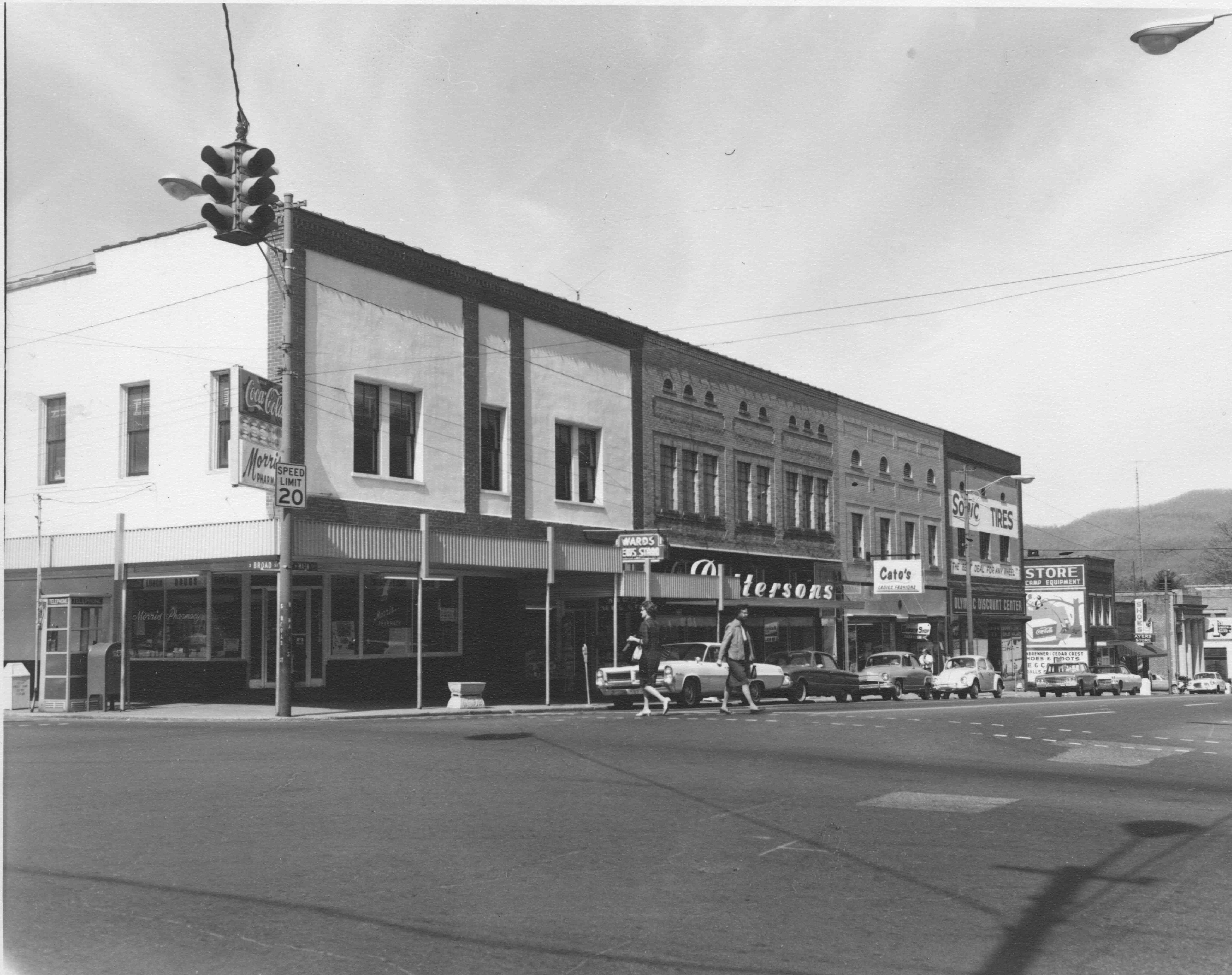 While Harry's department store closed in 1929, his nephew, Alex, opened a new Patterson's Department Store on Main Street in 1940. Alex ran the store with his wife, Bessie, until his death in 1952. After that, their son, Ben, managed the store. The 7,500 square foot Patterson's Department Store specialized in clothing, and had two entrances: one for men's clothing, and one for women's clothing. The store closed in 1989.
Around 1970, the exterior of the building was refaced with a plain brick front, but since then it has been restored to primarily how it looked in the 1940s. As of 2017, Gravy retail store occupied the ground floor with Platt Management Group and Conservation Advisors upstairs.
Key Facts
Builder: unknown
Owner: Picklesimer
Year: 1911
Architectural Style: The original building has been significantly altered with a new brick facade and modern storefront added in the 1970's. 
Address:  17 West Main Street, Brevard, NC 28712
SHARE YOUR STORY
Do you have a memory of the Patterson's Department Store or Block? Share it with us!
Email Kalen Lawson to share your story.
 
Partners
Presented in partnership with...