For fifty years, Rice Furniture was a staple of Brevard's Main Street. The Rice Furniture Building is unique for its yellow brick exterior and decorative medallions.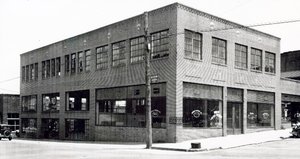 Edwin Rice, the founder of Rice Furniture, had a nearly twenty year journey to starting the company. In the late 1940s, he began as a delivery man for Asheville's Pearlman's Furniture. Rice then served in the army and worked in other businesses before starting work in Canton's Pearlman's Furniture in 1961. By 1962, he was the manager. The Brevard Pearlman's branch moved into the renovated Wheeler Hosiery building in 1956. Rice eventually purchased the Brevard branch, and on June 1, 1968, Rice Furniture was officially open for business. 
Before housing Pearlman's and Rice Furniture, the building held Joines Motor Company and Wheeler Hosiery. A frame structure stood on the spot in 1911 as a grocery store, but it was demolished when the current brick building was built.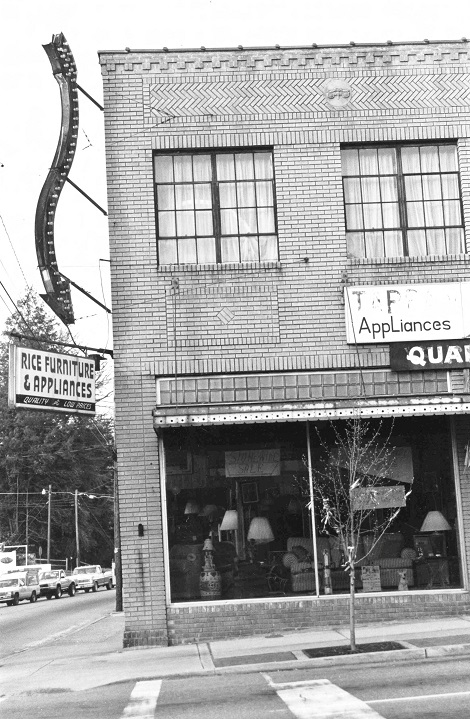 Rice Furniture Image, circa 1990
Key Facts
Builder:  unknown
Owner:  R.P. Kilpatrick
Year:  ca. 1930
Architectural Style:  unknown
Address:  corner of West Main and Caldwell Streets, Brevard, NC 28712
Share Your Story
Do you have a memory of the Rice Furniture Store?  Share it with us!
Email Kalen Lawson to share your story.
Partners
Presented in partnership with...