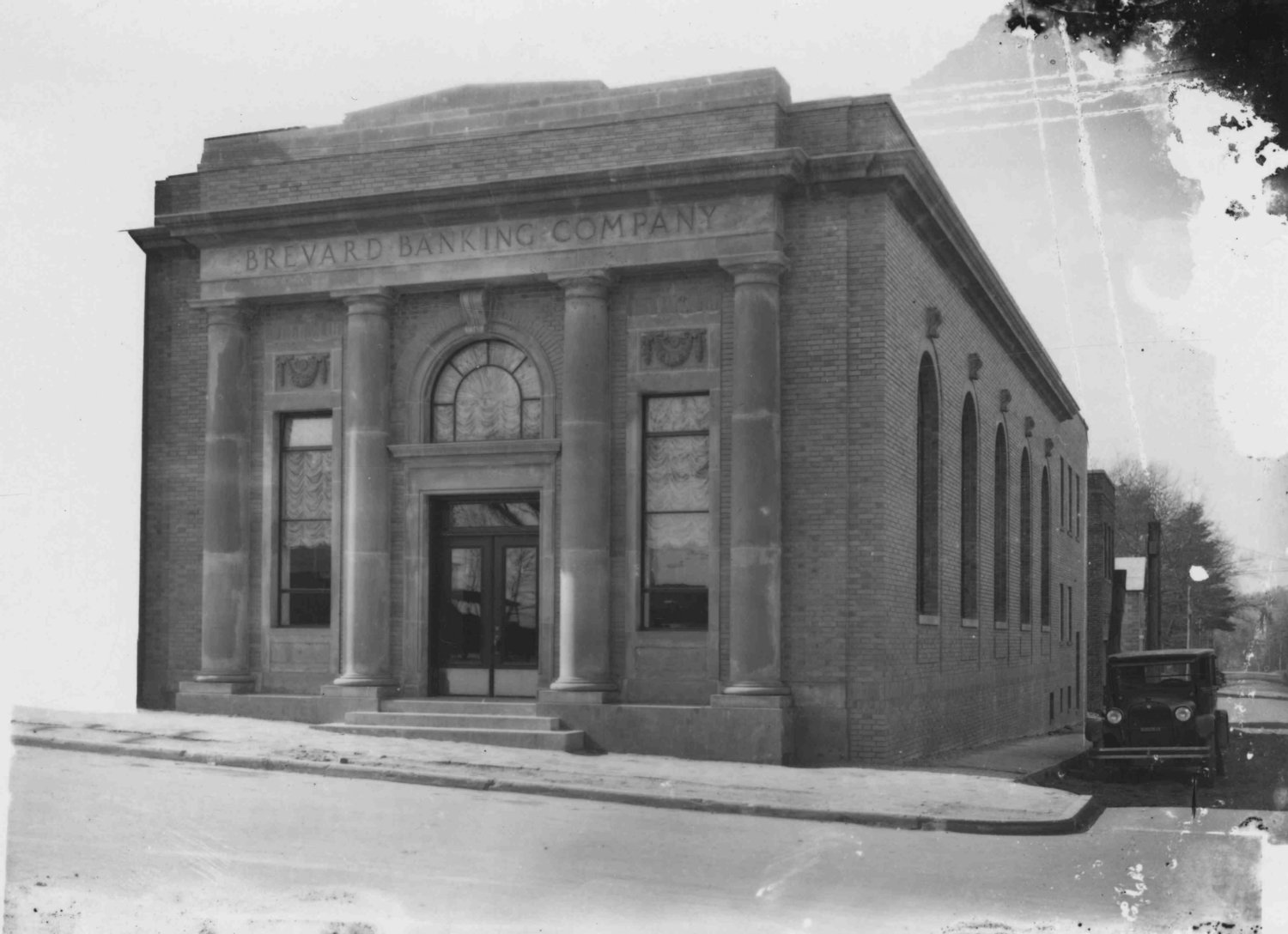 Brevard Banking's Neoclassical Revival style makes it a standout in downtown Brevard. Since its construction in 1924 until 2008, it had always served as a bank. At times, it was the only bank in the county, which has made it essential to the community.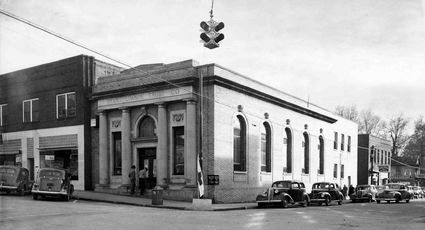 Nathan McMinn founded the Brevard Banking Company in 1898. The bank was first housed in the McMinn Building, and then in the Aethelwold Hotel until 1925, when it moved to its new home in the impressive building designed by Hendersonville architect Erle Stillwell.  The McMinns were a very important and beloved family in Brevard. Nathan's son, John, was vice-president of Brevard Banking Company. When John died in 1918, the local newspaper reported that hundreds of friends and family attended his funeral, so many that there was not enough standing room in the church. Unfortunately, with the arrival of the Great Depression in 1929, the bank struggled, and eventually closed on December 15, 1930.
Other banks filled the building over the years. Transylvania Trust opened in November 1931, returning a bank to Brevard. During the 1950s, a walk-up and drive-through window were added to the building. Due to mergers, the bank's name changed multiple times, first to First National Bank & Trust, then First Union National Bank, and finally Wachovia. Wachovia moved in 2008, leaving Brevard Banking empty.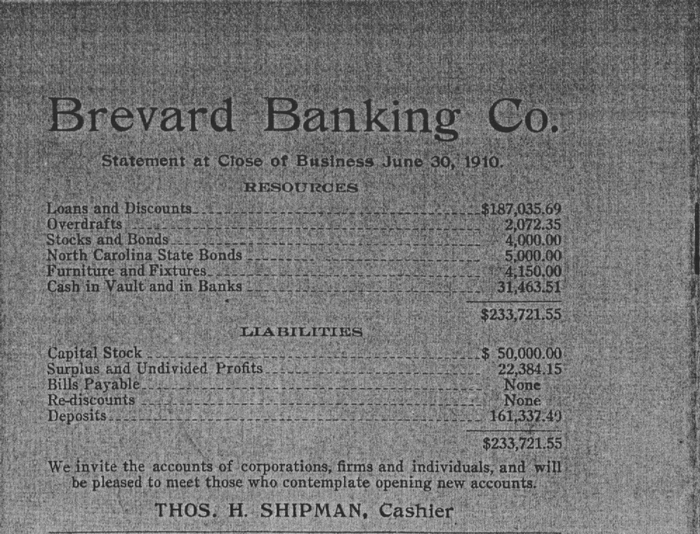 KEY FACTS
Builder: R.P. Kilpatrick
Owner: Brevard Banking
Year: 1924
Architectural style: Neoclassical Revival
Address: 73 W Main Street, Brevard, NC 28712
 
SHARE YOUR STORY
Do you have a memory of Brevard Banking? Share it with us!
Email planning@transylvaniacounty.org to share your story.
 
Partners
Presented in partnership with...