List of Fees for Services
 (Rates effective as of July 1,2016)   
Basic Life Support - Non-Emergency - $400.00
Basic Life Support - Emergency - $425.00
Advanced Life Support Assist Fee: $250.00
(Billed when EMS provides ALS care but no transport)
Advanced Life Support - Non-Emergency - $450.00
Advanced Life Support - Emergency - $500.00
Advanced Life Support - Emergency - Specialized Care - $725.00
Event Stand By - $100/hour (3 hours minimum)
Mileage**

$11.54/loaded mile (effective January 1, 2020).

Wait Fee (First 15 minutes free) - Each additional 30 minutes $50.00
Emergency and Non-Emergency ambulance transport. All calls for service go through Transylvania County Communications (911/828-884-3188).
** The Mileage Fee will be automatically adjusted to reflect the current Medicare allowable rate.
Days/Hours of Operation: 7 Days a Week / 24 Hours a Day
Billing Information
EMS Billing Questions - (828)884-1927
EMS Billing/Request for Medical Records  - Fax Number: 828-884-3119
EMS Billing Business Office is located 101 South Broad Street, Brevard, NC 28712
2020 Class Schedule
2020 Continuing Education
Important Links
Community Care Paramedic Program CCPP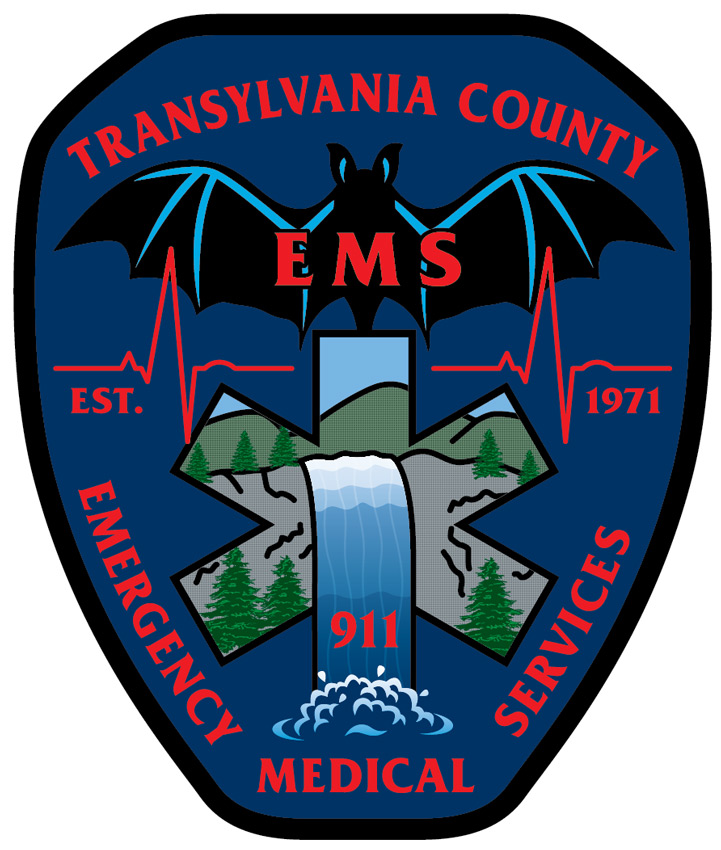 With the increasing cost and demand for health care, Emergency Medical Service (EMS) agencies across the country are thinking outside the box, and seeking ways to decrease cost and better serve their communities. One emerging practice found to be helpful is the creation of Community Care Paramedic Programs (CCPP). These Programs have been initiated all over the United States. Not only have these programs resulted in a decrease in medical costs, but they have improved the health of those participating in the areas where they have been utilized. Currently, there are several EMS agencies in North Carolina utilizing CCPPs. The programs are created based on the specific community needs and available resources. With the diversity of every state, county, and community no two CCPPs will be the same.
Employment Information:
Contact EMS Director: Kimberly Bailey
E-mail: kim.bailey@transylvaniacounty.org
Phone Number: (828) 884-3108 Ext. 7
Fax Number: (828) 862-8925
Location(s): The Brevard Base is located on Broad Street, directly in front of K-Mart. The Quebec Base is located on US 64 West, across from the Quebec Community Center, adjacent to TC Henderson Elementary School.