Thursday, May 19, 2022 at 3:30 pm at Connestee Conference Room, 2nd Floor, Transylvania County Library
Thursday, July 21, 2022 at 3:30 pm at Connestee Conference Room, 2nd Floor, Transylvania County Library
Thursday, September 15, 2022 at 3:30 pm at Connestee Conference Room, 2nd Floor, Transylvania County Library
In addition to being a great place to find a good book, your public library offers a wide array of programs and services for children, teens and adults. Twenty-seven well-equipped computers with high-speed Internet access and Microsoft Office software are available for public use and eight additional computers with educational software are available exclusively for children.
Wi-fi access is available for those who bring their own devices. Tech help is always available at our Reference Desk. Other services include the Rowell Bosse Local History Room and Second Story Books, the Friends of the Library bookstore, on the second floor of the library. The Library website provides access to a rich collection of electronic resources from online courses to ebooks. Click here to be connected to a world of learning, exploration and fun at your Transylvania County Library.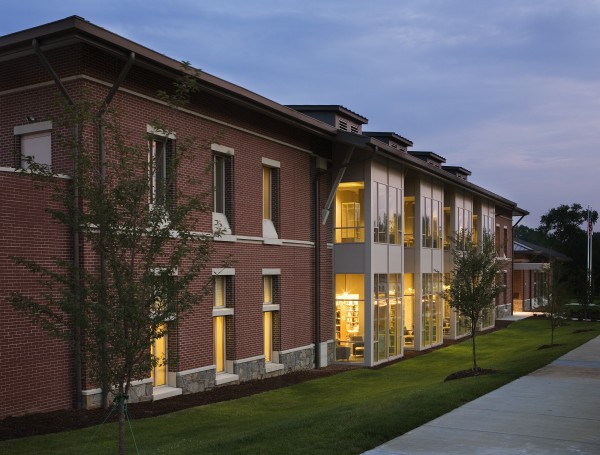 There is something good happening every day of the week at your local public library! Whether you are enjoying an outdoor concert in the amphitheater, attending Hullabaloo Story Time, or taking part in a family event, there is something for everyone:
•Public computers offer access to Office software and the Internet for information-seekers, job-seekers, fun-seekers and everything in between.
•Connect your own devices to the library's high-speed wireless connection and print from anywhere to the library's printers.
•Browse historically significantly photos both online and in-person from the Rowell Bosse North Carolina Room collection on the library's second floor, which also has public computers dedicated to genealogical research.
•A library card provides free access to the collection of more than 120,000 books, as well as CDs and DVDs, plus electronic resources for all ages and interests.
•The library offers digital magazines via Flipster, e-books and e-audios at the North Carolina Digital Library, children-only e-books and e-audios at NC KIDS Digital Library, and always available movies, tv shows, and other media via Hoopla.
•Can't get in to visit in person? The Bookmobile stays "on the road" to all areas of the county, as well as various child-care centers and adult communities.
•Weekly programs and numerous special events occur year round, including story times for children, birth to 5; animation classes, book clubs and workshops for teens; and monthly speakers and performers on a wide array of topics for adults.
Visit the library's website – library.transyvlaniacounty.org – for all the current information about programs, events and resources. And don't forget to follow the library on Facebook, Twitter and Instagram to be in the know about all the library offers.
The Transylvania County Library is a vital, trusted source for discovery, inspiration and innovation.  We connect, empower and cultivate a vibrant Transylvania County!
The Transylvania County Library opened in its present location at 212 South Gaston Street on May 15, 2006.  The new library has 35,000 square feet of space and a variety of features including a community meeting room; local history room;  public computing and wifi; a teen area; popular materials and a spacious children's area.