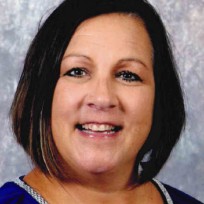 BIOGRAPHY
The Register of Deeds Office is very dear to me, and it is the place I have grown professionally.
I began my career at the ROD office in 1999 as a Deputy and served in that capacity until 2003 when I was appointed as Assistant ROD by the Honorable Cindy M. Ownbey.
I served in the capacity of Assistant ROD for 19 years and obtained Advanced Certification in 2007, and during that time we accomplished many things to enhance our office.  We implemented a Computer Software system that allows online lookup of documents; we converted all records from paper to digital formats dating back to the beginning of the county; we installed various modules to the software that enhance services for our citizens on many levels:  A statewide Birth Certificate system, the Thank a Vet program, and the Fraud Alert program just to name a few. Most recently, we began a Passport Acceptance Facility.
In the Register of Deeds Office, the general public is always our main concern.  We are here to provide a service to the people of Transylvania County.  There are many duties and responsibilities in the office. Recording documents, preservation of those documents and providing public information are the focus of the office.  We record many types of documents which include Deeds, Deeds of Trust, Plats, Agreements, and many other documents pertaining to real property.  Also, we issue Marriage Licenses, record and certify Birth, Death, and Marriage records, administer Notary Oaths, record Military Discharge papers, issue copies of documents on record, and we are a passport acceptance facility.
The office has a reputation for its great customer service.  I LOVE great customer service. We want to offer the most current and best services for our citizens, in a polite and courteous manner.
Hands-on experience is the only way to learn the required procedures for this office.  I have that experience after being employed for over 23 in the Register of Deeds office. I love my job and have always taken my duties very seriously.  I feel very strongly that I am the person for this position because of my knowledge and abilities. I care about the office as well as my community and I want to make sure that it continues to run as smoothly as it always has.  I hope that you feel the same way.  I would appreciate your support in future elections and would enjoy the opportunity to continue to serve the citizens of Transylvania County for many years to come.
Q & A