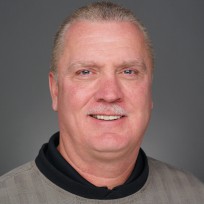 BIOGRAPHY
Married with 3 Children
Western Carolina University, Bachelor of Science and Masters of Public Affairs Degree
Worked in Montgomery, Guilford, Moore and Transylvania County
Began working in Transylvania County in 1994
Q & A
Q: What are your job duties for Transylvania County? 
Assistant County Manager
Q: What makes Transylvania County so special to you? 
Moved to Transylvania County in 1993 after marrying a native of the County. My wife and I have raised 2 sons and a daughter and have been actively involved in youth and school programs in the County. We consider Transylvania County home.
Q: In which ways do you hope to improve Transylvania County? 
By serving the people of the community and ensuring quality services are available to our citizens and visitors.
Q: Do you have any favorite things that you like to do in Transylvania County? 
Coach Softball and Brevard High School.