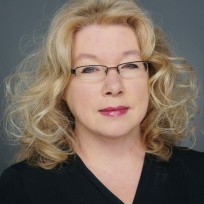 BIOGRAPHY
Elaine Russell has served as the Transylvania County Health Director since January 2015. She is a native of western North Carolina and served as the Cherokee County Health Director for many years. She earned a Bachelor of Arts In Biology from UNC-Asheville and a Masters of Public Health from the University of South Carolina at Columbia. Her hobbies include catering to her pets, reading, and cooking.
Q & A
Q: What are your job duties for Transylvania County? 
I serve as the Transylvania County Health Director, leading an agency of 30+ professionals dedicated to improving and protecting the health of all people in Transylvania County. I am responsible for the fiscal and strategic oversight of all operations of the agency. I also work to facilitate partnerships with other county departments, community partners, and public health agencies in the region.
Q: What makes Transylvania County so special to you? 
Transylvania County is special to me because of the kindness and compassion that has always been a hallmark of this community.
Q: In which ways do you hope to improve Transylvania County? 
I strive to build on the strong history of good public health work in Transylvania County and expand our services to even more community members.  I also work to encourage staff to watch for emerging public health needs as our world changes.
Q: Do you have any favorite things that you like to do in Transylvania County? 
I enjoy the beautiful scenery, the restaurant choices, and the white squirrels.