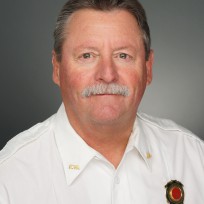 BIOGRAPHY
Graduated Brevard High School in 1974. Attended Catawba Community College and achieved an Associate Degree in Architecture. Retired from Brevard Fire Services with 30 years of service. In 1992 was named the first Fire Marshal in Transylvania County. Married lives in Little River.
Q & A
Q: What are your job duties for Transylvania County? 
Provide Inspections, Training and Education to protect lives and property
Q: What makes Transylvania County so special to you? 
The people. Living on the farm that I was born and raised on.
Q: In which ways do you hope to improve Transylvania County? 
Continue to provide a high level of service to the citizens of Transylvania County.
Q: Do you have any favorite things that you like to do in Transylvania County? 
Hiking, Camping, Outdoor Activities, Fishing, hunting waterfowl.