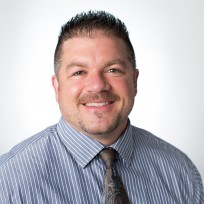 BIOGRAPHY
Jake is currently serving his second term on the Board of Commissioners. He was appointed to the board in May 2020 due to the unfortunate death of Mr. Will Cathey. He was elected in November 2020 to fill the remaining two years of Mr. Cathey's term, then elected to his first full term in November 2022. He is an earnest advocate for private property rights, and Economic Development for Transylvania County.
Jake graduated from Rosman High School. He then earned an Associates from Brevard College, and then a Bachelor of Science in Exercise Physiology, with a minor in Gerontology from Lander University in Greenwood, SC.
Jake and his wife Tanya have four children (Shanequa', Kline, Chantel, and Kaegan) and three grandchildren. They live in the Gloucester community. Their heritage is a multi-generational lineage in Transylvania County extending back to the original founding of the County.  They are lifelong members of North Toxaway Baptist Church, where Tanya's grandfather was an original founder of that church.
Prior to his appointment to the Board of County Commissioners, Jake served two consecutive, three-year terms on the Transylvania Economic Development Board. He served two years as Vice-Chairman as well.
Jake currently operates two businesses within Transylvania County. An insurance agency which was started in 1995, and now just specializes in Medicare/Retirement planning, along with Life/Health Insurance planning. In 2016, they, along with another partner, opened Next Level Fitness near Rosman to provide a wellness/health improvement facility for the west-end of the county.
Q & A
Q: What makes Transylvania County so special to you? 
This is where our roots are established. We love our communities, the people, and the spirit. The pride in our communities, schools, and where we live is undeniably one of the greatest traits of this County.
Q: In which ways do you hope to improve Transylvania County? 
I want to continue in my predecessor's steps and advocate limited government, lowered taxes/budgets, and the expansion of economic development. The recent shutdown has only proved that we need to focus harder on getting our economic base more diversified.
Q: Do you have any favorite things that you like to do in Transylvania County? 
My favorite thing to do is to spend time with my beautiful bride, and to be with my family. I love to fish and play golf, but I rarely have time to get to those things.