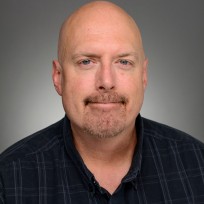 BIOGRAPHY
Jeff came to Transylvania County Board of Elections in 2012 as the Deputy Director of Voting Systems with 4 years of elections experience while serving in Henderson County.  Prior to that, Storey was the IT Director for Mountain Laurel Community Services with offices in Henderson and Transylvania counties.
Storey was born in North Carolina and raised abroad in a military family.  Jeff has a bachelor's degree in Information Technology and served in the Air Force for 8 years before settling in Western North Carolina in 1999. 
Through the Election Center with instruction from Auburn University, Jeff received the Certified Elections Registration Administrator (CERA) national certification. He has also completed the Certified North Carolina Elections Director (CNCED) certification with the North Carolina State Board of Elections.  Storey was officially appointed the Transylvania County Director of Elections in December 2018.
Jeff and his wife Sandra raised two daughters, Ashton and Erica, in the local area.  They currently enjoy having 2 dogs at home, a Doberman / hound mix named "Boba" and a Yorkie name "Dano".
Q & A
Q: What are your job duties for Transylvania County? 
The Board of Elections office is tasked with conducting fair and accurate elections for the citizens of Transylvania County.  Some of the duties involved with elections include voter registration, election planning and preparation, logistics, precinct worker recruiting and training, GIS audits, election administration, polling site surveys, logic and accuracy testing of voting systems, maintenance and security of equipment, sample audits, campaign finance, and candidate filing.
Q: What makes Transylvania County so special to you? 
My grandparents retired here in the 1980s.  My parents followed in 1994 when my father retired from the military.  I have so many memories of the time spent visiting with them in this beautiful area.  My wife and I were both raised in military families and didn't have a place growing up that was considered home.  This place has been special for us and we knew if we ever had the opportunity we would live here.  We were fortunate to be able to move here in 1999 and raise our daughters in the mountains.  We love the four seasons, the outdoors, the waterfalls, and the sense of community that makes the county a special place.
Q: In which ways do you hope to improve Transylvania County? 
We aim to continue serving Transylvania County residents with the best voting experience possible while providing secure, fair, and accurate elections that give our citizens a voice in our local, state, and federal government.
Q: Do you have any favorite things that you like to do in Transylvania County? 
Some of my favorite things are hiking, exploring the area, spending time with family and friends downtown, and playing frisbee with my dog, "Boba".