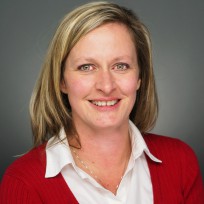 BIOGRAPHY
Jessica McCall is a 1995 graduate of Rosman High School. She received her Associates Degree in Business Administration from Blue Ridge Community College in 1997. That same year, she accepted a position as a Tax Assistant in the Transylvania County Tax Assessor's Office. 
Over the years, McCall held a variety of positions within the tax department including Business Personal Property Appraiser. In 2000, the North Carolina Department of Revenue certified McCall as a certified North Carolina Real Property Appraiser and a North Carolina Personal Property Appraiser. McCall accepted the position as Tax Administrator in December 2016.  During 2017, McCall received certification as a County Assessor from the North Carolina Department of Revenue, Deputy Tax Collector certification with the North Carolina Tax Collector's Association and certified Property Mapper with the North Carolina Department of the Secretary of State.
Q & A
Q:  What are your job duties for Transylvania County?
Providing prompt, friendly and excellent customer service is always a top priority in the Tax Administration office.  As Tax Administrator, I oversee the general duties and operations of the tax office.  There are several departments included within the tax office including Real Property, Personal Property, Business Personal Property, Land Records (Mapping) and Property Tax Collections.  We work to keep our records accurate and up to date while complying with the North Carolina General Statues which govern our office.  Another job duty is overseeing the collection of ad valorem taxes for Transylvania County and the municipalities.  Transylvania County has maintained one of the top collection rates in the state of North Carolina for the past several years. The 2016 tax collection rate was 99.82%.
Q:  What makes Transylvania County so special to you?
Transylvania County has always been home to me.  In addition to being a longtime employee of Transylvania County, my family has deeps roots in the county.  I lived in the Eastatoe community until moving to the Cathey's Creek community in 2006.  It is the kind, caring and wonderful people in all our communities that makes Transylvania County so special to me.
Q:  In which ways do you hope to improve Transylvania County?
My goals are to maintain the exceptional collection rate we have worked so hard to achieve, ensure that taxes are fair and equitable for all our citizens, and continue delivering the best customer service through our dedicated staff.
Q:  Do you have any favorite things that you like to do in Transylvania County?
My husband, our two children and I are active members of Middle Fork Baptist Church.  We are football, cheerleading, basketball,clogging and horseback riding fans. We love to go hiking in the forest and other areas throughout the county.  We also enjoy biking, fishing and hunting.