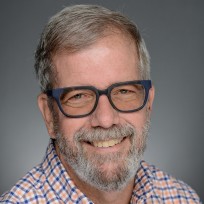 BIOGRAPHY
Webb who has worked in the Environmental Services field for over 30 years comes to Transylvania County from Ecoflo, Inc. Most recently with Ecoflo, Inc., Webb has been the Vice President of Operations and managed all aspects of Operations in North Carolina, Georgia and Pennsylvania including a Hazardous Waste Facility in Guilford County. Mr. Webb holds a Bachelor's Degree from NC State University and various certifications related to Environmental Services.
Q & A
Q: What are your job duties for Transylvania County?
I am responsible for maintaining an environmentally compliant landfill adhering to not only the rules for proper disposal of municipal solid waste, but also erosion and sedimentation control for the property that the landfill occupies. Additional responsibilities include the management of recycling efforts for Transylvania County residents at the Collection Centers.
Q: What makes Transylvania County so special to you?
I grew up in North Carolina with significant time spent in the larger cities of Charlotte, Greensboro and Raleigh. Vacations and travel through the North Carolina mountains made this my choice for retirement. My wife, Beth, and I decided to make our move prior to retirement. As we settle into our new home, we see that the decision was a good one, I look forward to many years here.
Q: In which ways do you hope to improve Transylvania County?
The Solid Waste Department has many challenges as the recycle markets are stressed with global pressures. My goal is to divert as much material as we can through education and outreach, new processes such as composting and recovery of other materials as we can identify economical answers.
Q: Do you have any favorite things that you like to do in Transylvania County?
Hiking has been a passion of mine since youth; however, during the busy schedules I had set for myself prior to moving to Transylvania County, I found that the opportunities were not available. Now I have the opportunity to walk during my workday at the landfill in arguably one of the prettiest venues in Transylvania County.