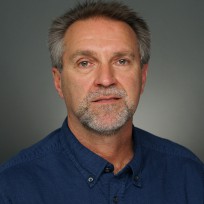 BIOGRAPHY
Graduated from Rosman High School in 1981. Married to his wife Rita and they have two children Christopher and Shane and also a beautiful granddaughter, Makenzie.
Attended Blue Ridge Community College, graduating with a degree in Electrical Installation and Maintenance. Achieved his electrical contractor's license in 1990. Mike was a public servant for the Town of Rosman for eight years serving as Alderman and Mayor.
Mike has worked at American Thread Company and the Rosman Research Station as well as owned his own business, Mike Owen Electrical. In 1997 Mike began his career with the Transylvania County Building Permitting Department as the Chief Electrical Inspector.
Q & A
Q: What are your job duties for Transylvania County? 
I supervise a staff of 6 and am responsible for the public's safety and welfare regarding any code related issues in Transylvania County.
Q: What makes Transylvania County so special to you? 
Transylvania County is special to me because of the caring people in this area; we are blessed to live here.
Q: In which ways do you hope to improve Transylvania County? 
My job is to make this a better and safer place to live by enforcing mandated State Building Codes which protect the citizens of this State and County.
Q: Do you have any favorite things that you like to do in Transylvania County? 
I like many outdoor activities. I enjoy working with the contractors and citizens of this community.