Posted by Transylvania County on February 1, 2023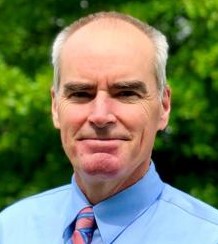 BREVARD, NC – After a comprehensive search, Jeffrey Adams currently of Cannon Beach Oregon, has been selected as the Planning and Community Development Director for Transylvania County.
Jeff received his bachelor's Degree in Landscape Architecture from the University of Georgia. He pursued a master's at the University of Illinois and received his doctorate in Social Theory from Birkbeck College, University of London.
Adams comes with many years of professional experience serving various communities in a variety of geographical areas of the country. His planning related work includes County and Regional Planner for Blaine County in Idaho; Regional Planner for Flint Hills Regional Council in Kansas; Community Development Director for the City of St. Mary's, Georgia; Bryan County, Georgia; and most recently the City of Cannon Beach, Oregon.
"Jeff brings a wealth of experience and education in the planning field to the table as our new Planning and Community Development Director. He clearly demonstrated in the interview process that he understands the challenges in rural communities and has a passion for citizen engagement. We are excited to have him join our Transylvania County team and for the community to get to know him," said Jaime Laughter, County Manager.
Jeff will be involved with county initiatives including workforce housing, water and sewer infrastructure, transportation, small area planning and initiatives with the Transylvania Economic Alliance on behalf of Transylvania County.
"We look forward to joining the Transylvania community and being back in the south, near family and friends. The Pisgah National Forest area is such a special part of the country and I welcome the opportunity to work with the community in the coming years to help protect its unique natural and cultural resources," said Adams.
Adams will assume his responsibilities in March.