This ordinance disallows any activity, situation, structure or land use that poses a threat to water quality and public health, safety and welfare within the designated Water Supply Watershed (Cathey's Creek) mapped below.
Watershed Protection Ordinance
Watershed Development Permit Application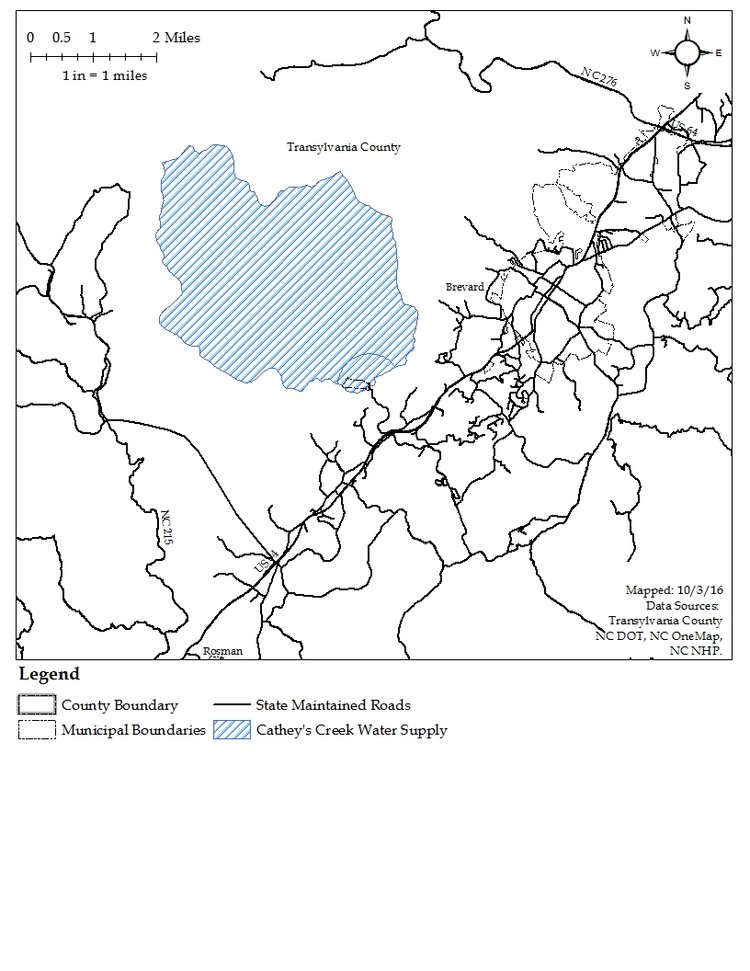 The Transylvania County Planning Board has reviewed the Watershed Protection Ordinance and have recommended a number of changes that can be seen in the draft ordinance available here. The draft map is available here.